2013 BONNEVILLE SPEED WEEK RESULTS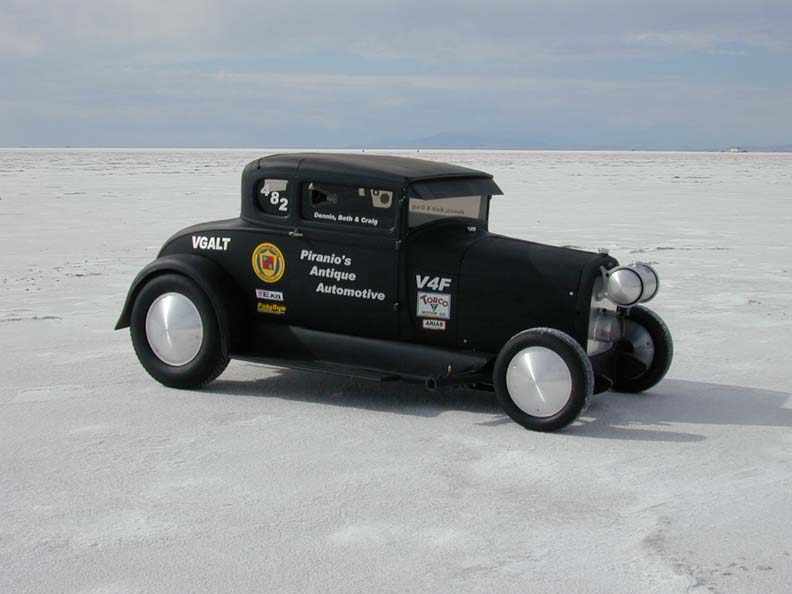 WATCH 100.76 MPH RUN VIDEO
The video shows driver Craig Arden co-ordinating with the starter and Dennis Piranio. The car is then pushed for about 900 feet, at this point the car pulls away from the push truck and begins the speed run to 100.76 MPH. You can see the black markers pass by at 1/4 mile intervals. The orange markers are at the 1, 2 & 3 mile distances. At the three mile marker, Craig ends the speed run and brakes the car to about 30 MPH at the left turn out. The run ends on the return road as the race car stops at the return road marker flag.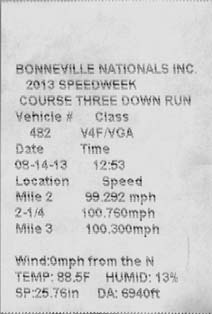 Car Facts
Our car is a Vintage Altered Coupe, 1929 Model A Ford. The car was built entirely in our shop in Denton,Texas by Dennis & Beth Piranio and Craig Arden. The car features a Funny car style roll cage, custom aluminum interior, Quick change rear axle assembly & a Model A Ford flathead engine built by Piranio's Antique Automotive that delivers 162 horsepower @ 4500 RPM on gasoline. We ran 100.76 on our fifth run. This makes us the fastest gasoline Model A Ford Flathead powered Model a Ford Coupe in the world and the first over the 100 MPH barrier!!!
The car features a hand formed aluminum interior & a custom billet aluminum gauge holder to create a Model A feel to the dash.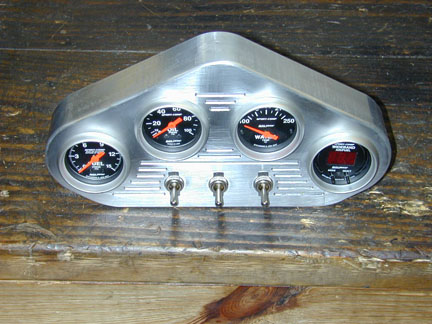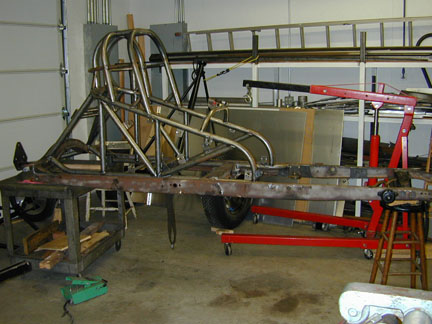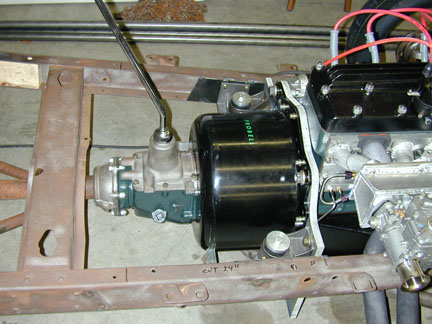 The rules in the Vintage Altered Class require the original frame. For safety we constructed a Funny Car style chasis inside of the original frame and adapted a Top Fuel bellhousing to enclose the custom aluminum flywheel & clutch assembly.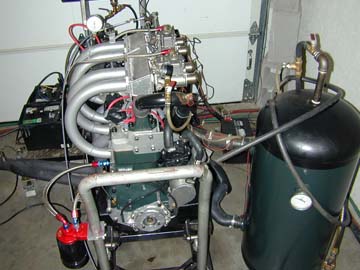 Our 2013 version Model A Ford engine runs on gasoline and produces 162 horsepower! This engine uses the "Lion" flathead twin spark plug aluminum cylinder head, twin ignition systems, dual Weber DCOE carburetors.