CRAWFORD 4 PORT CYLINDER HEAD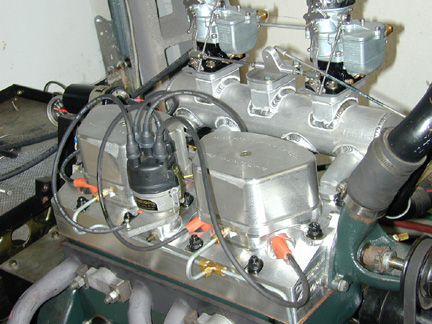 The Crawford 4 port head is a two piece billit aluminum, fully water jacketed cylinder head for the Model A Ford, designed by Dick Crawford & machined by Donovan Engineering. This head features two intake valves in the chamber, using the stock exhaust valve in the block resulting in a three valve per cylinder engine.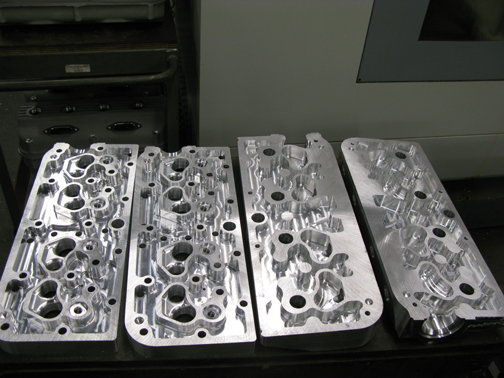 As can be seen in the above photo, the head is machined in upper & lower halves, allowing for the full water jacket to be created. The head is then bonded to make a one piece assembly.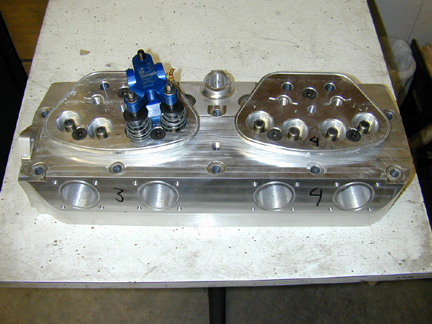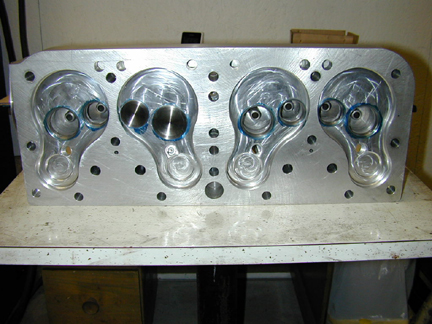 We at Piranio's Antique Automotive are consulting in the intake port design, flow bench work & dyno testing.
For updated results & photos, go to the dyno tests listed below.

Thank you,
Dennis Piranio