CRAWFORD 4 PORT CYLINDER HEAD
After consulting with Donovan Engineering about the results of the initial flow tests, Donovan supplied us with a second version of the Crawford head with 1.625" intake ports.The flow tests on this version of the head showed incredable flow rates!
This head is an excellent racing cylinder head with horsepower potential above 250 HP! at over 6,000 RPM!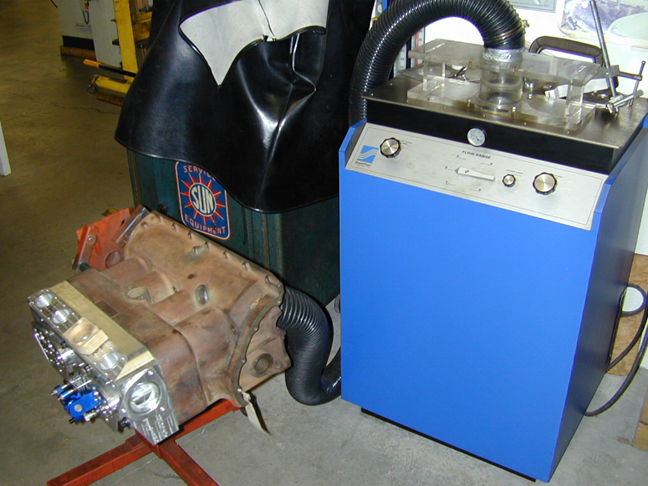 We will be dyno testing this head as soon as we have an intake manifold. We will use one of our touring short blocks with a model B camshaft for the initial tests. This will show the power potential of this cylinder head alone as we did with the Cyclone head from Charlie Yapp. Later we will make changes to the camshaft design & compression ratio, intake & exhaust systems to see the true power in racing form.