FS ELECTRONIC DISTRIBUTOR WITH ADVANCE CURVE BUILT IN, WEBER TWO BARREL CARBURETOR (JETTED) & INTAKE MANIFOLD, NEW STOCK EXHAUST MANIFOLD STAINLESS STEEL COATED, ARIES MUFFLER.
By using a new exhaust manifold, the mounting tab surfaces on the intake & exhaust manifolds will be at the same depth insuring that the manifolds will seal correctly.These two manifolds do not need to be surfaced as a pair.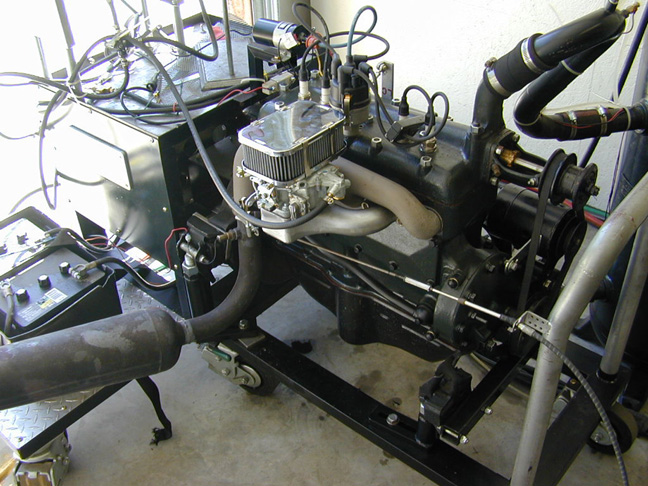 53.86 HORSEPOWER @ 21.6 MPG
This package includes:
1 # A- Weber two barrel carburetor (jetted) & aluminum intake manifold with air cleaner & throttle linkage.
1 # A- FS ignition electronic distributor with built in advance mechanism
1 # A- Spark plug wire set
1 # A- Timing indicator scale
1 # A- New cast iron exhaust manifold, iron sealent coated
1 # A-9448-B Manifold gasket
1 # A- Manifold stud set
1 # A- Manifold nut & washer set
1 # A- Muffler clamp & bolts
1 # A- Aries black painted steel muffler (stainless steel muffler available at additional charge)
1 # A- Tail pipe rear hanger
1 Installation & tune up instruction sheet.