Charlie Yapp's Scalded Dog Vortex dual Zenith intake manifold
For those who desire a period style dual carburetor intake system, this is a nice unit
We tested this aluminum intake manifold on a stock Model A Ford engine with a Snyder's 5.3-1 compression head and an Aries muffler.
The results were a very smooth power curve throughout the rpm range. The manifold & dual carburetors added 10 horsepower over the base run with the stock Zenith carburetor & intake manifold.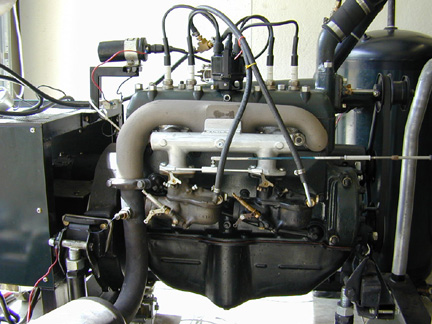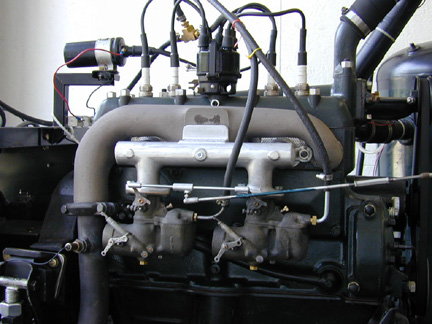 VIEW "A" DYNO SHEET VIEW "B" DYNO SHEET



With the stock engine, the "A" & "B" Zenith carburetors make the same horsepower. If the engine had a high performance camshaft & larger intake valves, the "B" carburetor should show an improvement over the "A" style Zenith.



For Vortex intake manifold and new Zenith carburetor pricing, visit our web catalog.