MILLING OUT THE MODEL A INTAKE MANIFOLD TO
MODEL B SIZES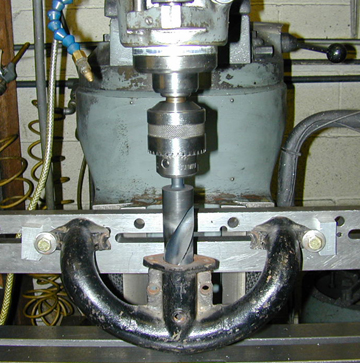 We bore out the Model A Manifold to Model B sizes & hand blend the throat to runner area. This gives nearly the same power gain on our engine dyno as installing a model B carburetor on a stock "A" manifold. Ultimately installing this manifold & a Model B carburetor is the best combination of factory era manifold & carburetor.
Contact us at the shop to arrange this modification to your "A' manifold, or we can supply you with a new manifold with the modification already done.
MACHINE YOUR MODEL A MANIFOLD TO "B" SIZES & BLEND


THROAT TO RUNNERS &nbsp &nbsp $95.00
GO TO DYNO TEST SHEETS, A CARB ON BORED OUT "A" MANIFOLD
GO TO DYNO TEST SHEETS, B CARB ON "A" MANIFOLD
GO TO DYNO TEST SHEETS, B CARB ON BORED OUT "A" MANIFOLD