SPECIAL COATINGS
---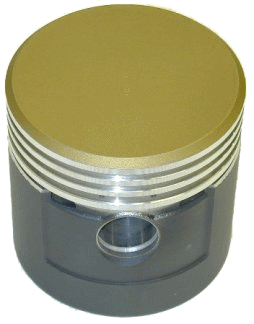 WE OFFER ON ALL PISTONS, TEFLON COATINGS FOR THE SKIRTS & CERAMIC COATINGS FOR THE TOP OF THE PISTON.
THE TEFLON COATING ON THE SKIRT IS A SUPERIOR LUBRICANT THAT ALLOWS US TO RUN THE PISTON TIGHTER IN THE BORE. THE CERAMIC COATING ON THE TOP OF THE PISTON DEFLECTS HEAT BACK INTO THE CHAMBER TO PRODUCE A MORE EFFICIENT BURN AS WELL AS ALLOWING THE PISTON TO RUN COOLER AND THUS LIMIT EXPANSION IN THE BORE. THE COMBINATION OF THESE TWO COATINGS RESULT IN A MORE EFFICIENT & QUIETER RUNNUNG ENGINE.
SEE LABOR SECTION OF WEB CATALOGUE FOR PRICING
---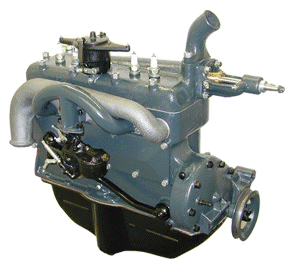 KEEP YOUR EXHAUST MANIFOLD FROM RUSTING & MAKING YOUR "A" ENGINE UGLY!
LET US COAT YOUR EXHAUST MANIFOLD,NEW OR USED WITH OUR CAST IRON PAINT COATING. WE BLAST YOUR MANIFOLD,CHEMICALLY CLEAN IT, THEN COAT IT WITH OUR CAST IRON COATING. THE HEAT FROM YOUR EXHAUST DOES THE FINAL CURING. THIS IS A VERY TOUGH & DURABLE COATING.
SEE THE LABOR CATALOGUE FOR PRICING.




RETURN TO SPECIAL PARTS & SERVICES INDEX
RETURN TO PISTON PAGE IN WEB CATALOGUE
RETURN TO PAGE 2 OF LABOR PRICES